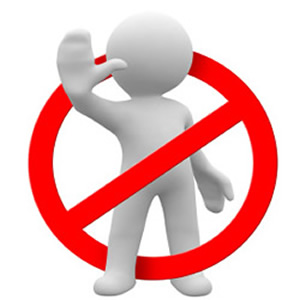 Using of Datingrichmen.net is subject, exclusively, to the terms and conditions contained in this OTS communication. It is unlawful to use this site for any other purpose other than that which is expressly included in this Terms and Conditions document. Your use of this website is an express acceptance of the Terms, Conditions, and Disclaimers therein contained. You are to leave this website immediately if you do not accept these Terms and Conditions on this site.
Credit card details
Datingrichmen.net does not and will never request your credit card details, and you are not to enter it on any of the forms on the site.
Change of use
Datingrichmen.net reserves the rights to:
Datingrichmen.net can temporarily or permanently change or remove any part of the entire website without prior notice, while you relief Datingrichmen.net of any liability as a result of the change or removal.
You accept any change to the Terms and Conditions done by Datingrichmen.net by your continued use of the website.
Links to Third Party Websites
Websites under third-party control may be linked by Datingrichmen.net if found useful for this site. Such links to a third party site is not an endorsement of such sites, and you affirm and agree that Datingrichmen.net is not responsible or liable for the content, availability, and safety of such sites.
Copyright
All copyright, intellectual property rights and trademarks in the websites and its content including without limitation to the website design, graphics, text and the software, and source codes used on the site are owned and licensed to Datingrichmen.net or otherwise used by Datingrichmen.net as legally allowed by law.
In using this website, you agree that you will access the content solely for your personal, non-commercial use. It is an offense to copy, download, reproduce, transmit, store, sell or distribute any part of this site without the express prior written approval of the copyright owner. Such permission includes the copying, downloading and/or printing of pages of the site for personal, non-commercial home use only.
Disclaimers and Limitation of Liability
Datingrichmen.net is presented as an AS IS and AS AVAILABLE basis without warranty of any kind, express or implied, this include but not limited to the referred warranties of satisfying quality, non-infringement, fitness for a particular purpose, compatibility, safety, and accuracy.
To the extent of the law, Datingrichmen.net is indemnified from any indirect or consequential damage or loss, without limitation, the loss of opportunity, business, profits and data arising from or in connection with the use of this website.
No part of this Terms and Conditions shall be construed to exclude or limit the liability of Datingrichmen.net for death or personal injury as a result of the negligence of Datingrichmen.net or any of its staff or agents.
Datingrichmen.net makes no warranty of uninterrupted functionality or error free of this website or that the site or its server will be viruses free or to be entirely free of harmful conditions.
Indemnity
By the use of this site, you absolve and hold Datingrichmen.net and its employees and agents harmless from and against all liabilities. You agree to indemnify Datingrichmen.net, and its staff and agent of damages, legal fees, losses, costs and other expenses incurred respect to any claims or actions instituted against it arising from any breach regarding these Terms and Conditions or other liabilities as a result of your use of this site.
Severance
If a part of these Terms and Conditions is seen to be unenforceable, illegal, or invalid by any court of competent jurisdiction, such affected portion shall be severed, while the remaining parts shall survive and remain in full force and effect and continue to be binding and enforceable.
Your acceptance of these terms
In using this website, you agree with this policy. Should you find this policy not agreeable, please desist from using our site as continued use of the site shall be deemed as your acceptance of the content and any changes posted to date.
Governing law
These Terms and Conditions of using this site shall be governed by and construed according to the law of the United States of America, and you at this moment accept the exclusive jurisdiction of the USA courts.